Zebra ZT Series – 

Reliable printers,

 when it 

matters
Industries, warehousing & logistics, and all kinds of different manufacturing units have one thing in common; All products and goods need to be traceable in one way or another.  
We help to develop the solution adapted to your industry. Zebra Technologies ZT series delivers labels for all industries, requirements, and readability. Regardless of whether there should be barcodes for traditional scanning, or if you want to invest in RFID to be able to check identities without having visual contact with the product, the printer solves the product marking.
ZT200-series
The ZT200 series stands for quality & performance

, while still being 

extremely affordable
A good alternative for printing labels for small and medium-sized businesses. Perfect for address labels, transport labels, but also for product labeling and other areas. The model is easy to load with labels & ribbons, has a smart display that shows status and IP address (if the option Ethernet or WiFi is installed and configured). Although the printer takes large rolls of labels, with its compact and slim design, it takes up surprisingly little space.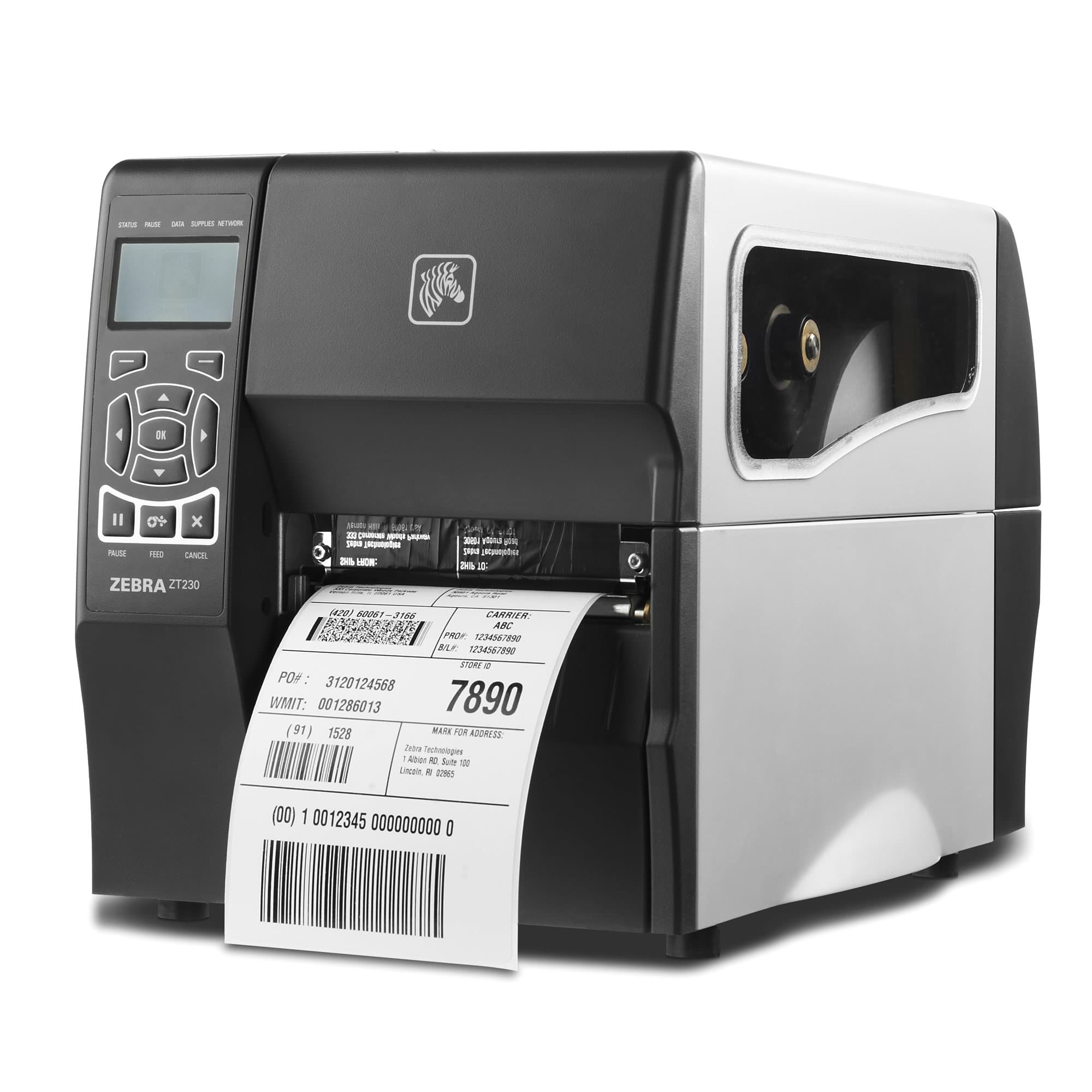 ZT400-series
When the demands increase, there is a ZT model that 

your

 business can grow with
Choose a ZT411 when you need to print a larger number of labels at a time for your products and goods, or a ZT421 for your pallet labels or packing slips (take an in-depth look at Z-Slip, for efficient handling of packing slips).  
ZT411 is available with 203, 300 or 600 dpi resolution, which can be crucial for demanding labels with detailed print. Most needs are covered with this model. Options such as cutting, dispenser, rewind and RFID can be installed as aftermarket kits, as your demand and requirements increase.
ZT500 series
For increased printing speed and performance, use the ZT500 series
With the ability to print labels in large volumes, quickly and efficiently, this printer is optimal for labels where text, barcodes and symbols need to be clear, and the quality needs to be maintained, regardless of print volume & speed. The ZT500 printers are often found in transportation companies, third-party logistics, e-commerce, pharmaceuticals, and distribution centers. With a robustness similar to the larger ZT600 models, but with a price tag more similar to the smaller ZT400 models, the ZT500 is an attractive alternative for larger print volumes and long work shifts.
ZT600 series
When you need the highest quality around the clock, the smallest possible margins, and a high level of detail?
Then the ZT600 series is the way to go. If the readability of a Data matrix code is to be maintained, even if it is 10x10mm and contains 100 characters, then only the best will work. The ZT600 model, with a print resolution of 600dpi along with micrometer-precision sensors, gives you 24/7 reliability. Preorder the printer factory installed with accessories, such as cutting tools, rewinder, wireless network card or RFID, or install it later if needed.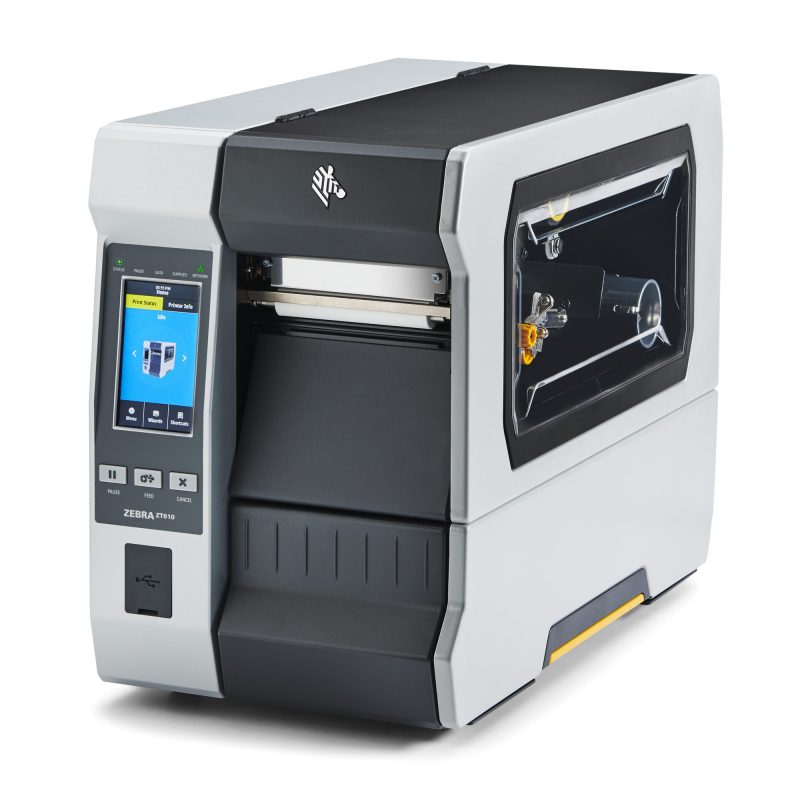 When you demand the best, you can rely on a label printer from Grafokett
One of the first questions we ask anyone looking for a label printer, is what type of label will you be printing? Then, depending on the answer, we may have a few more questions. The important thing to take with you, is that we at Grafokett help you find the right model and configuration, based on your needs. 
For example, if you are unsure of the resolution you need on the printer, we can help you by creating print samples of the labels you will be printing. When you see the result, we believe the decision will be easier to make.
Increase traceability by adding RFID. A chip is mounted in each label using an inlay. The entire product chain can then benefit from being able to read the product identity, without having visual contact. Zebra offers the option to program the label's inlay, in several of its printers.
Rewinder
Increase efficiency by printing entire rolls and automatically rewinding them in the printer. This way, the person who handles printing, can work with other things until the printer has completed the job, and thus, both time and money is saved.
Cutter
If you are going to produce labels, which are to be attached to your product or work order, it is sometimes practical to have them ready in pairs or in single pieces. All models in the ZT series can be equipped with a cutter. When printing, the user decides whether or not to cut the labels
Connections
Increasing demands are placed on today's work tools. They must be able to be connected directly to a computer, via a cable or wirelessly to the company's network, or directly via Bluetooth. No matter how you want to use the printer, the option is available with Zebra Technologies.
Zebra ZT Series – Powerful printers for the industry

Olof Hultberg

2021-03-19T11:05:05+00:00

Zebra ZQ Series – Print labels & reciepts wherever you want

Olof Hultberg

2021-03-18T13:23:15+00:00

Zebra ZD Series – Label printers in the office and small warehouses

Olof Hultberg

2022-03-04T09:54:15+00:00
Contact a label printer specialist